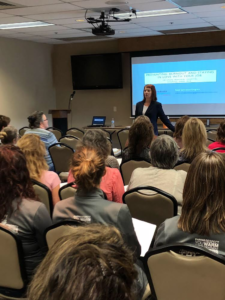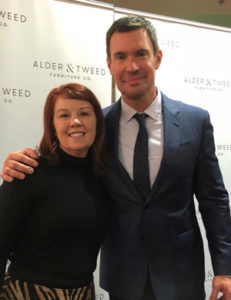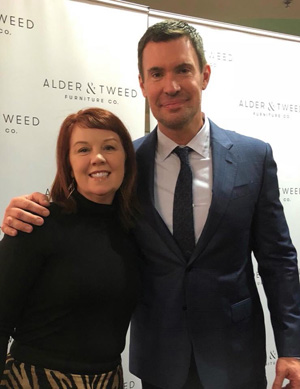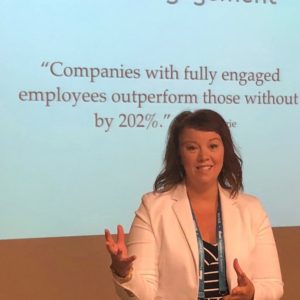 Excited to share the following with you:
Advance Your Career with Improved Presentation Skills
Are you finding yourself on Zoom, Teams, Skype, multiple times and a day?
You're not alone as even the best professional speakers have experienced this.
"I've spoken to many audiences but presenting from home in this current pandemic has been the most challenging."
-Mrs. Mary Robinson, United Nations
 High Commissioner for Human Rights &
    First Female President of the Republic of Ireland
Step into Your Power!
And Present Yourself As The Ultimate Professional!
Are you being asked to present and not sure how it is being received on the other end of the technology?
Employee Engagement Solutions is excited to announce Project Green Room
A collaboration with Rene´Johnston and the brilliant Neuro-Socio Psychologist, Dr. Conor Hogan.
This 30 day program is designed to transform your presentation skills and comfort level in front of an audience. Virtual or live. If you would like to learn more about Project Green Room, click 
here
 (subject line Project Green Room) and schedule a complimentary introduction to the program. Chat with Dr. Hogan and myself and let's see if it is right for you.
As a TEDx speaker and professional presenter, I am thrilled to be able to bring you this specialized program.
What you can expect from Project Green Room:
Guaranteed Results
Assessment of current skill level
Assistance in understanding your particular brand of nervousness and determine how to overcome it
Apply an understanding of your audience
Learn how to bring authenticity and your personal brand to the presentation
Personalized presentation coaching
Ask about our new group programs!
LIMITED PLACES FOR OUR 2021 LAUNCH!
More about Dr. Hogan:
Dr. Conor Hogan Ph.D. is the world's leading high-performance neuro-socio psychologist. In the past, he has maximized the performing talents of an Academy Awards performer, leaders, academics, and educators. Predominantly, he provides mental performance enhancement to professional athletes, but, has pin pointed similarities with all high performers across many professions. Having been a national award winning debater, Dr. Hogan has many years of public speaking experience also.
Keynote Address:  Building a Strong Culture in a Post-Pandemic World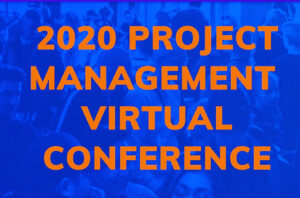 Project Management Institute –Willamette Valley, Oregon
October 2, 2020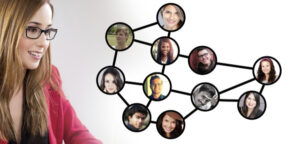 The Art of Customer Connection
This workshop (via Zoom) will examine 5 powerful strategies for establishing strong customer connections.
Looking to increase business? Build repeat and referral business? Create loyal customers and clients? Join us as we take a deeper dive into what it really takes to build trust and establish authentic connections resulting in profitable, long-term client and customer relationships. Zoom link will be provided upon registration.
Contact info@employeeengagementsolutions for scheduling.
*Course subject to minimum enrollment
Scrambling to get previously live, in-person training into an online format?
Learning and development (a cornerstone of engagement), both traditional and digital is one of our specialties.
Contact me directly at: rene@employeeengagementsolutions.com
Keeping Your (Now) Virtual Team Engaged
Cost: $129.00
info@employeeengagmentsolutions.com
Managing Ourself and Our Energy for Professional Success
Stay tuned for new dates for postponed April and May events.
Some recent events . . .

October 10, 2019
"Positioning Your Team for Success: Building a Strong Brand and Leveraging Social Media"
A collaboration with Chris Rubio of Rubio Long Snapping
9am-12pm
Red Lion Hotel, Lewiston, Idaho
Tickets here: eventbrite.com
____________________________________________
November 6, 2019
"5 Key Strategies for Employee Engagement"
Brought to you by Action Coach.
Spokane Public Library
Registration details to still to come
______________________________________________
September 14, 2019
Build Your Best Self. Dream. Discover. Do.
Rene' will be speaking about "Designing and Re-Designing Your life."
This is all all day event brought to you by the Build U Girl Gang.
Tickets and more information: facebook.com/BuildUGirlGang/
Additional events coming to Seattle, Lewiston and Spokane.  Stay tuned . . .
May, June and July were Packed!  Check out what we were up to.
May 14, 2019
"Stop Apologizing Already!  Strategies for Avoiding Self-Sabotage and Strengthening Communication."
Spokane Club, Spokane, Washington
Tickets: spokaneclub.org
_____________________________
May 16, 2019
"Strengthening Your Organization From the Inside Out"
Presenting to the Inland Northwest Medical Managers Association, Spokane, Washington
_____________________________
May 22, 2019
Tune In Women Leadership Event, Spokane Washington
Featured Panelist
Tickets: https://www.eventbrite.com/e/tune-in-spokane-tickets-57467289209?discount=RENE30
__________________________________
Igniting Leadership, 2019 WithIt Professional Conference
June 24-26, Alexandria, Virginia
Featured Speaker (on behalf of Profitability Consulting group)
"Drive Results by Strengthening Your Organization From the Inside Out"
Registration:  https://www.withit.org/EventRegistrationAnnualConference.aspx?event_id=440
__________________________________
Las Vegas Market
July 28-August 1, Las Vegas, Nevada
Featured Speaker (on behalf of Profitability Consulting Group)
"Setting the Stage for Success:  Best Practice for Hiring and Training"
Monday, July 29–4pm
https://www.lasvegasmarket.com/
___________________________________
If you have any questions, don't hesitate to contact me directly at rene@employeeengagementsolutions.com.  Can't wait to see you there!
Click here to learn more about the benefits of a customized retreat