Prioritizing Professional Development
Rene' Johnston-Gingrich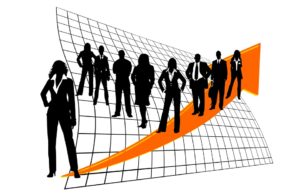 I recently had the opportunity it attend a terrific conference in Las Vegas. It was three intense days filled with industry-leading speakers, engaging breakout sessions, and a ton of fantastic content. It was also a great reminder of the importance and value of making professional development a priority.
Today it's more important than ever for business owners, managers and employees to continue learning. To keep pace with the rapidly changing workplace and help organizations prosper and grow, we all need to stay on top of new developments in our respective fields.  The pursuit of professional development opportunities not only demonstrates a commitment to our profession and/or business, it is vital to career advancement.
There are many rewards for participating in professional development opportunities.
Inspiration–Attending an event or conference or even just a great seminar can really break you out of a rut.  Anytime we learn something new it inspires us to shake things up, to make the changes or we need to make and take the actions we need to take. We return ready to dive into work with renewed vigor.
Getting the Heck out of Dodge—It is crucial to get out of our immediate surroundings and see what is going on in the rest of the world.  This can be hard to do.  As business owners and managers we have a hard time giving up being in immediate control, even if it is just for a few days.  It is essential to step outside our comfort zone and see and experience different approaches, strategies, and perspectives.
Staying Current in Your Industry–We owe it to ourselves and to our customers or clients to be at the top of our game.  The only way to do this is to be sure we are staying current and informed regarding the latest and greatest in our industry.  Whether it is information on using Social Media as a marketing tool or the hottest technology available in our industry, this knowledge will keep us from falling behind the curve.  There is nothing worse that having a competitor bring something to your attention that we should have already known about.
Networking.–Many people report that the single biggest value of attending a conference or seminar is the opportunity to network with colleagues. It is great to get out in you community and network but we tend to underestimate the value of making connections with people outside of our area.  The advantage is not always immediately obvious but we may connect with people in similar businesses that have experienced situations that we can learn from, get or give useful advice, or establish relationships with people that will lead to future business opportunities
With so many options available today, it is easy to find something that is tailored to your needs.  From live conferences to webinars, there is something out there to fit every industry, time constraint, and budget.  It is an investment, but investing in ourselves and our employees through professional development has a remarkable return on investment.